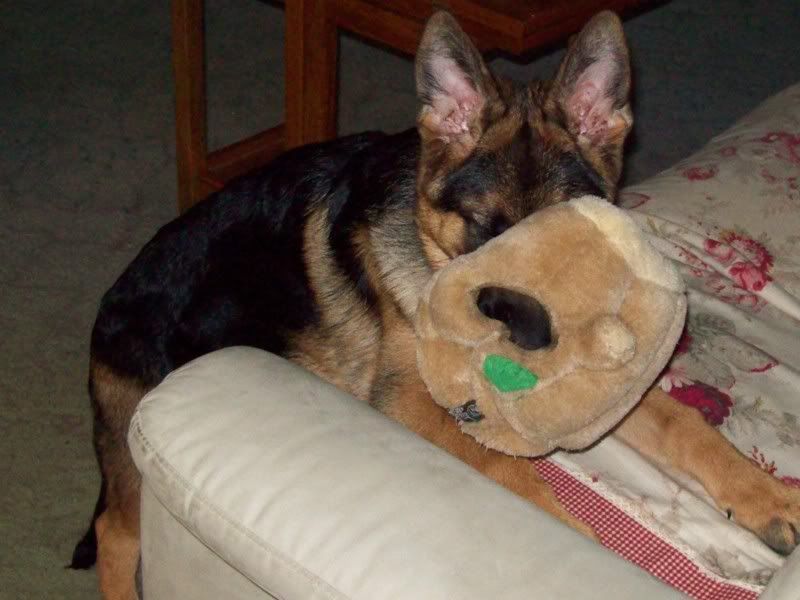 Bodie looooves his stump! :D
We bought this toy for Bodie when he was little. It is a stump that comes with three squeakie squirrels. He definitely likes the stump better than the squirrels! He will bite it in such a way that he can't see around it so when he carries it around, he bumps into things. There are times we fill the stump with as many toys as we can stuff into it and Bodie empties as quickly as he can. I am actually surprised that he hasn't torn the stump apart. It is pretty sturdy, but he has broken the squeakers in the three squirrels.
Bodie keeps us laughing!